CLIMB Fund Named as a "Spoke" in the SBA Navigator Program for South Carolina
---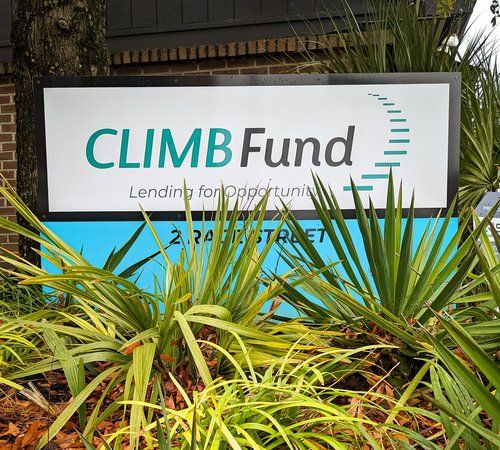 CHARLESTON, SC – CLIMB Fund, a non-profit Community Development Finance Institution (CDFI) that has been doing community development lending in the Lowcountry since 1979 is pleased to announce that it will serve as one of the 8 participating "Spoke" organizations in South Carolina for the U.S. Small Business Administration's (SBA) Community Navigator Pilot Program (CNPP).
South Carolina Association for Community Economic Development (SCACED) has received $2.5 million to serve as the "hub" organization in the SBA's South Carolina CNPP, they have deployed that grant among eight participating "Spoke" organizations that will provide support services to underserved entrepreneurs. This "Hub and Spoke" model is made up of 51 hubs across the U.S making up a $100 million dollar initiative to help reduce the barriers that underserved entrepreneurs face in accessing SBA resources and services they need to recover, grow, or start their businesses.
CLIMB Fund CEO, Cindi Rourk, said, "We are thrilled to be a part of this nationwide initiative, our mission is to create access to capital, jobs, and opportunities where they would not otherwise exist. This program allows CLIMB Fund to expand its SBA offerings into new areas of South Carolina, help strengthen new communities, and change lives."
As one of the eight chosen "Spoke" organizations, CLIMB Fund, the SBA's most active microlender in South Carolina is receiving $250,000 in funding to support small businesses and entrepreneurs throughout the state. This funding will be used to further expand CLIMB Fund's reach by hiring two new loan officers in the Midlands, and Pee Dee regions of South Carolina. This will allow CLIMB Fund to not only create better access to community development lending through the state but connect more South Carolinians with SBA resources such as counseling, training, and other resources that enhance small business growth.
Mark Madrid, Association Administrator for the Office of Entrepreneurial Development said, "The historic Community Navigator Program catalyzes trusted community partners across America to support small businesses at this pivotal juncture. These champions' grassroots efforts will advance equity in the support of small businesses by connecting their owners with programs and resources they need to start and grow their business."
The CLIMB Fund, formerly known as the Charleston LDC, has made over 600 loans worth $30 million to affordable housing developments and entrepreneurs who had been denied access to traditional capital. These loans have helped create over 1,100 jobs and 472 units of affordable housing. The organization currently has 226 active loans worth $12 million in seven South Carolina counties. 56% of borrowers are female, minority, or veteran owned businesses. To learn more about the Climb Fund please visit https://climbfund.org/ and for more information on the Community Navigator Pilot Program, please visit www.sba.gov/navigators..