CLIMB Fund Expands Lending Partnership with City of Goose Creek
---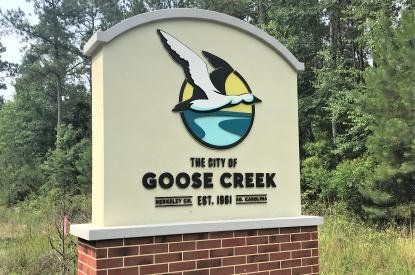 A joint initiative between the City of Goose Creek and CLIMB Fund has resulted in a new small business assistance program: Kickstart the Creek 2.0. The program will provide loans to small businesses inside City limits.
The City is contributing $500,000 as seed funding and CLIMB Fund will administer the program through its office in Charleston. Kickstart funds will be used as part of larger lending projects, helping small businesses and start-ups establish operations or expand inside Goose Creek.
Kickstart the Creek 2.0 is the second iteration of the City's small business lending efforts. The original program was established as a COVID relief initiative that provided working capital to small businesses affected by the pandemic. The revamped revolving loan program is designed to have a much broader reach; funds will be available for all qualifying Goose Creek small businesses that meet CLIMB Fund's underwriting requirements.
For specific details on eligibility, interested parties should visit https://businessinthecreek.com/resources/#grants or contact Matt Brady at mbrady@cityofgoosecreek.com.
For application inquiries and climb fund requirements, potential borrowers should contact CLIMB Fund at info@climbfund.org or visit their website at https://climbfund.org/ for more information.
Funds will be available for borrowers starting in June.
"We are excited to expand this partnership with the City of Goose Creek, one of the most diverse, fastest growing, and vibrant communities in the state. As we have learned through decades of lending, access to capital for small businesses preserves the character of communities, and provides opportunity that would not have otherwise existed. It is an honor to help make that happen." – Cindi Rourk, CEO, CLIMB Fund
"Small businesses are vital to our community, and we want to identify creative and meaningful ways to support them. We're glad to partner with CLIMB Fund for the Kickstart the Creek program. They have a proven track record of assisting small businesses with their lending needs, and we expect to see a lot of fruit from this program. There's never been a better time to start or expand a business in Goose Creek, and our partnership will make it even easier to do so."—Greg Habib, Mayor, City of Goose Creek