CLIMB Fund featured as recipient of Wells Fargo's Open for Business Program
---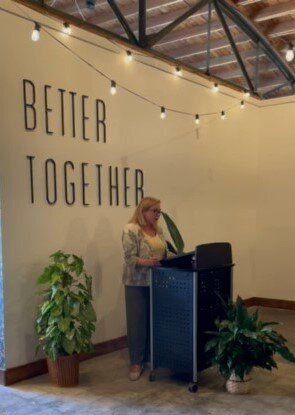 CLIMB Fund CEO Cindi Rourk gives remarks at grant announcement event
CLIMB Fund is honored to receive a $750,000 grant as part of Wells Fargo's Open For Business program. The Open For Business Program is focused on helping diverse business owners recover from the pandemic. These funds enable CLIMB Fund to continue making small business loans and promoting economic opportunity for those who traditionally would not have access to capital.
"Our state will never live up to its full potential unless every one of its citizens has a realistic shot for success. The opportunities we are creating today are small, but very important, steps towards making that goal a reality," said CLIMB Fund CEO Cindi Rourk.
Read more in the Post and Courier!