CLIMB Fund Announces First Loan Officer for Pee Dee region
---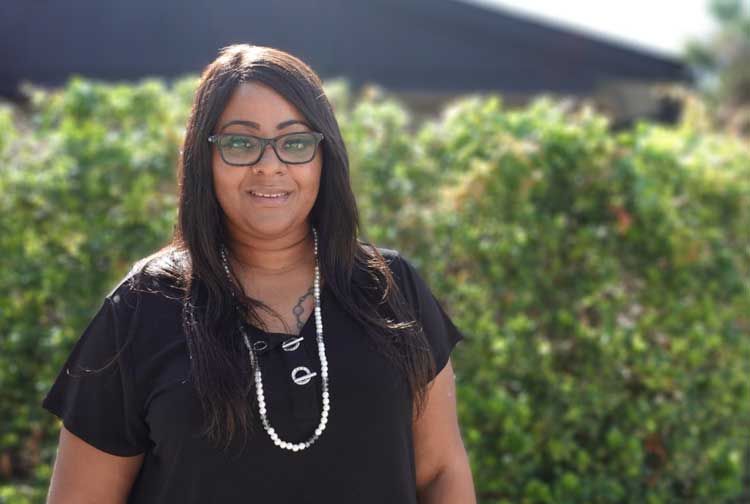 We are excited to announce that our team has expanded to include our first Community Development Loan Officer for the Pee Dee region!
Kendra Darity brings five years of consumer finance experience to the CLIMB Fund from her time as a Consumer Loan Officer at Anderson Brothers Bank in Myrtle Beach and Branch Manager of OneMain Financial in Marion. She is a graduate of Horry Georgetown Technical College and will be earning her Bachelor of Science in Business Administration from Coastal Carolina University.
In her role at the CLIMB Fund as a Community Development Loan Officer for the Pee Dee region, Kendra's goal is to draw on her experience as a longtime entrepreneur to provide the most focused and relevant support to our clients. Kendra first started her journey as an entrepreneur in 2005 when she established a small business planning and hosting media networking events. From there, she began to realize the challenges that small business owners and entrepreneurs face due to a gap in financial literacy training.
Kendra says, "Not having exposure to personal finance education makes life difficult, which I have dealt with firsthand. That is why it is so important for me now to be a resource to our clients. I can make sure they don't experience some of the common pitfalls and that they develop the characteristics of a successful entrepreneur, like having a clear vision of the business."
Kendra is committed to her mission of making financial literacy training more accessible and is the founder of the Darity Empowerment Foundation nonprofit, which hosts community events and sends guest speakers to schools to bridge the gap in personal finance education.