CLIMB Fund Receives $10,000 Donation from First Capital Bank
---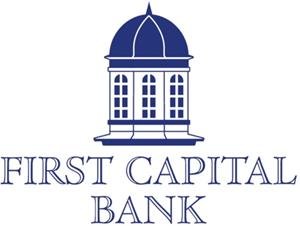 CHARLESTON, SC – The CLIMB Fund, one of South Carolina's largest not-for-profit Community Development Finance Institutions (CDFIs), announced a $10,000 donation from First Capital Bank today. This investment will be added to the not-for-profit's pool of funds for lending to disadvantaged small businesses who have been unable to access capital from traditional financial institutions.
In July 2021, after serving the Charleston area for several decades, the CLIMB Fund announced a state-wide expansion. Since then, the mission-driven organization has made 172 loans worth $8.6 million in 17 South Carolina counties; 60% of which have been to minority-owned businesses, 34% to woman owned businesses, and 19% to veteran owned businesses. Common businesses funded by the CLIMB Fund include food trucks, daycares, salons, fitness studios, and many more iconic local small businesses.
Heidi Finniff, Vice President of Commercial Banking at First Capital Bank, said, "We are honored to make this contribution. The CLIMB Fund plays a critical role in reaching entrepreneurs and helping them access the credit they need for their small businesses to succeed. This is only the beginning of a strong partnership that will build a stronger ecosystem for all South Carolina small businesses."
CLIMB Fund CEO Cindi Rourk said, "We could not be more grateful to First Capital for their support. Generous donations like these are critical for our ability to provide flexible and affordable capital to disadvantaged small business owners across the state."
The CLIMB Fund is a state and federally certified CDFI whose mission is to leverage capital in support of social and economic justice. It has made over 800 loans in its 44-year history helping to create over 1,100 South Carolina jobs and currently has 273 active loans worth $12.7 million.