CLIMB Fund Celebrates Juneteenth by Investing in Black-Owned Businesses
---
By Akua Page, CLIMB Fund Business Development Coordinator and Gullah Geechee social entrepreneur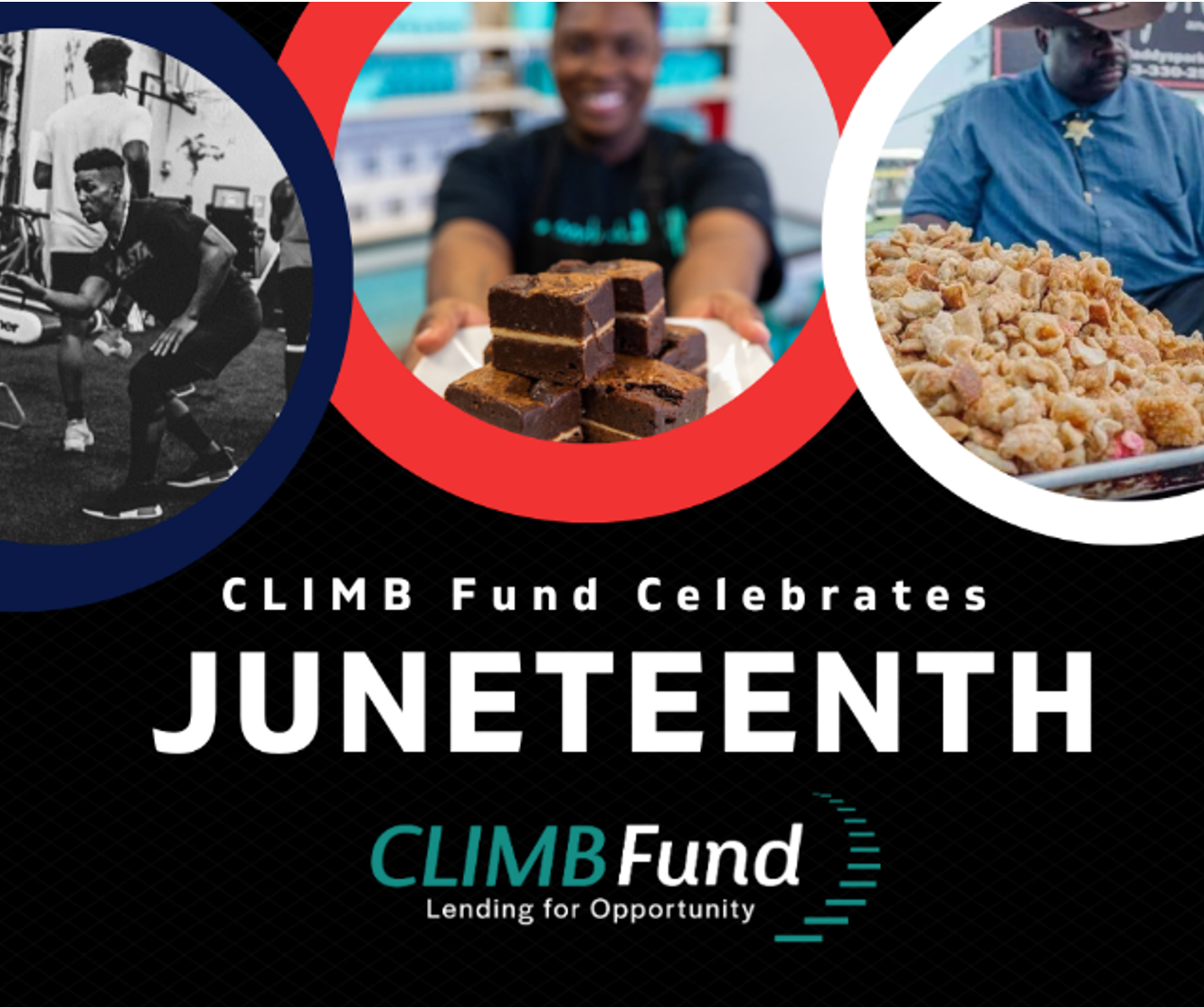 With Juneteenth around the corner, we believe it's important to remember what the holiday commemorates and how we can celebrate it, particularly within the world of small business.
Juneteenth is a holiday that honors the end of slavery in America. It is a day to reflect on the progress made toward racial equity, but also an opportunity to reflect on the work that still needs to be done. One way to celebrate Juneteenth is by investing in Black-owned businesses through Community Development Financial Institutions, also known as CDFIs.
What is a CDFI? CDFIs are financial institutions that provide loans and other financial services to historically excluded communities. The main mission of a CDFI is to promote economic development by creating opportunities for people who have been excluded from or discriminated against by traditional banking services.
For centuries, African Americans have faced systemic barriers to accessing capital. These barriers have been erected through a combination of discriminatory policies, practices, and attitudes that have made it difficult for Black individuals and communities to build wealth and access the resources they need to thrive.
One of the most significant barriers has been redlining, a practice in which banks and other financial institutions refuse to lend money or provide other financial services in predominantly Black neighborhoods. This has made it difficult for Black families to buy homes or start businesses in their own communities, perpetuating cycles of poverty and disinvestment.
Other barriers include discriminatory lending practices that charge higher interest rates or deny loans altogether based on race, as well as limited access to education and job opportunities that can help individuals build wealth over time.
At CLIMB Fund, a state and federally certified CDFI headquartered in Charleston, SC, and serving the entire state, our motto is lending for opportunity and our mission is to make capital more accessible for entrepreneurs who cannot secure traditional financing. Last year, 60% of our loans were made to minority business owners, providing them with the opportunity to start or grow their businesses!
Celebrating Juneteenth by investing in Black-owned businesses not only supports these entrepreneurs, but also helps address systemic inequalities. And, keep in mind that the term investing can take on various meanings. You can show your support for Black-owned businesses not only by being a customer, but in other ways too, like leaving a positive review, recommending them to your friends and family, and interacting with their social media pages to name a few.
Show your support for these Black-owned businesses and CLIMB Fund clients for Juneteenth and beyond, and let's celebrate freedom while actively working toward a more equitable future for all Americans:
F.A.S.T (Fitness and Sports Training)
Life's Sweet and Savory Vending
Lynn's Childcare Development Center
P&S New Jersey Style Cheese Steak Subs