CLIMB Fund is dedicated to creating positive social and economic impact in South Carolina by providing flexible, affordable, and customizable loans to small businesses that struggle to secure traditional financing. Our goal is not only to assist you with your business funding needs, but also to support the growth of your business so that you can secure traditional financing later. Check out our loan options below!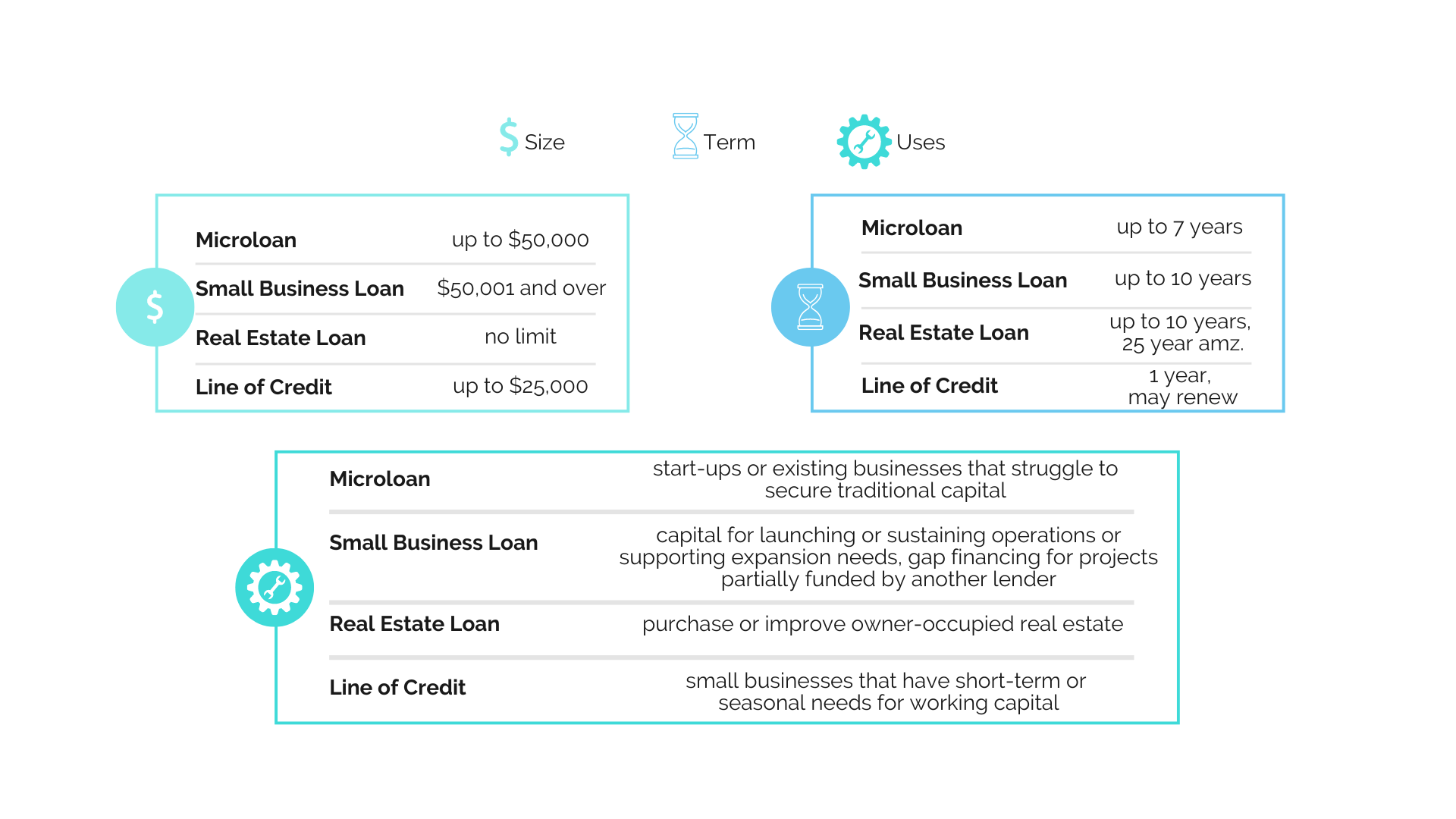 Community Mission Funds
In addition to the loan services above, CLIMB Fund also offers specialty programs to serve your needs.
Next Level Loan Program
For small businesses that need minimal funding or individuals with credit, collateral, or other challenges that limit their ability to secure traditional financing, CLIMB Fund offers a second chance at securing funds. With a Next Level loan, we work with you to break down your project so that we can build a relationship and find out how we can best serve your further funding needs.